Pogus Productions features releases of Electronic, Electro-Acoustic, and Experimental music. Uncompromising, non-commercial, and definitely not for everyone (unfortunately), these releases are geared towards discerning listeners.


New Releases:

Pogus is proud to release two new CDs. 12 Color Sonnets by

Aliona Yurtsevich

- a digital only release a Pogus first - a multimedia work based on twelve original poems by Aliona Yurtsevich. And Phonosensitivity (Sound Poems 1979-1987) by Enzo Minarelli consists of 10 sound poems produced by noted Italian sound poet, scholar, and sound poetry archivist Enzo Minarelli between 1979 and 1987, and never before released.
---
ANTS Records presents the new issue in its BOX series (the series of unique collectible pieces specifically created by artists for ANTS) If, Bwana/Al Margolis, LISTEN (HEAR) LOOK (SEE)
BX05, Limited and Numbered Edition of 50 / $40,00 Check it out, Dan says it's cool!

And just a short note on the new style packaging. As the cd business continues to fall apart, in an effort to contain costs in the face of seriously declining sales, the brochure style booklets allow Pogus some much needed flexibility: both financially and in inventory maintenance.

Pogus thanks any and all who continue to support us.

Sound American has recently posted Issue #7, The Deep Listening Issue, nice Q & A and even has a Pogus mixtape. http://soundamerican.org/

We are also trying something new here as well. This release can be listened to (mp3 version) on Soundcloud- soundcloud.com/pogus. So if you want to give a listen, go ahead.

And of course I would be remiss not to invite you to listen to some If, Bwana things: not on Pogus..but what the hell. These are works from 2010 and 2012 in Topolo, Italy: archive.org/details/oz062

Video of Experimenta 4 performance: with Leslie Ross on bassoon - Katherine Liberovskaya did live video that evening: vimeo.com/51538359

The following 3 are reissue with bonus material of Organs Life cassette (SOP 166)
nostalgiedelaboue.bandcamp.com/album/organ-life-extended
nostalgie-de-la-boue.blogspot.com/2012/10/if-bwana-organ-life-extended.html
discogs.com/If-Bwana-Organ-Life-Extended/release/3809636


And you can follow the further adventures of If, Bwana on the ifbwana.com site....


Nice Label review on Tokafi

If,Bwana - Assemble.Age! released on Mutable, check it out and read the review on Paris Transatlantic

"Grindstone Redux" has found a new home at Snag Films where it is being shown via live streaming.



A Bit of Alright

Pogus offers titles from the following labels:


Anna Homler (Intermedia artist)
Ants (Italian based CD label)

Animul (Creative Music Productions by Ned Rothenberg)

Anoema (Finland based CD label)

Anomalous Records (experimental, abstract, surreal)

C.U.E. Records (Sunao Inami)

Frog Peak (A composer's collective)
GD Stereo (Combining music and architecture through psychogeography)

Nonsequitur (Wide range of adventurous music and sound art)

Oaksmus (Berlin based CD distrubutor)

plus some other goodies here




Reviews

Articles, Reviews, and Interviews

If, Bwana and Whorelovsky - WTM #1098: wReck thiS meSS ~ Radio Patapoe 88.3 more from Bart Plantenga

Feature Interview - 15 Questions to Al Margolis / If,Bwana - Tokafi, 11/10

Interview - I, Angelica - If, Bwana / Al Margolis The Wire (UK)#221 Summer 2002.

Dan Warburton has written a nice piece for If,Bwana on Paris Transatlantic







More Margolis

If,Bwana All original compositions performed by a host of musicians producing sounds from the mundane to the sublime. Read a little history.

Video highlight of Pogus Productions Showcase at One Thousand Pulses II on February 20th, featuring Tom Hamilton, Al Margolis and Jackie Martelle on YouTube

A new and ongoing collaboration with Doug Van Nort... Live Outakes

Read the tour diary from le grande tour, summer of 2010

new release

"12 Color Sonnets"
Aliona Yurtsevich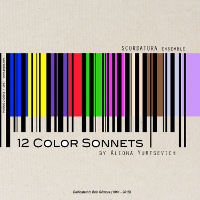 Pogus CD 21089-2
"Phonosensitivity (Sound Poems 1979-1987)"
Enzo Minarelli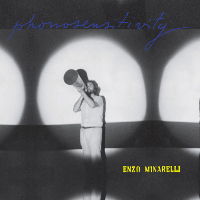 Pogus CD 21090-2